If you are tired of putting your audience to sleep with boring PowerPoint presentations, you have come to the right place!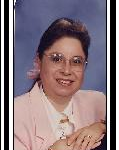 Allow me to introduce myself.  My name is Cindi Erickson.  Chances are you haven't heard of me before.  But, when you finish reading this, you'll be glad we finally met!
According to a recent national survey, most people said they would "rather do their taxes, go to the dentist, or even come in to work on the weekend than attend the average webinar presentation." (1)
Does that sound like you and your audience?  If so, you need a change!  And that's where I can help! 
PowerPoint Design Service is here to help get you out of the dull and boring PowerPoint presentation rut!
I  will work with you, one-on-one, using your topic outline, to design attention grabbing PowerPoint presentations that you can use for meetings, webinars, e-learning courses and more!
Here's what PowerPoint Design Service can do for you:
PowerPoint Presentations created from your outline
Custom PowerPoint Templates Branded with your Logo
Graphic Design (Logos, PowerPoint and Website Headers, Icons, Buttons, etc.)
Custom Graphs and Charts using your data
Custom Bullet Points to match your theme
Convert your PowerPoint presentations into Videos for use on your Website
Add Audio and Videos to PowerPoint Presentations for use in Kiosks and Booths
Animated Talking Avatars for Websites and e-Courses
Creation of Interactive e-Learning Courses
 
Website Design and Setup
Instructional Design and Development
Technical Writing (Technical Manuals and Systems Documentation)
Proof-Reading and Editing
Presentation and Article Research
Promotional Materials (Brochures, Flyers, Postcards, Business Cards, etc.)
K-12 and Adult Education Training Materials
Contact me today for your free quote:
Cindi, 
These are awesome!

I love the slides (you created)… And, I love the custom bullets with the little gold globules!

This is going to be an awesome presentation!!! 
Thank you for being there! 
James D'Ambrosio
Strafford, Vermont
www.HereIsTheBetterWay.com   
It's done. I've placed your banner image into the header space at the top of my website. It really looks great!
The non-italic fonts even looks better than the italic ones.
I think you have really captured the essence of what I was looking for – flashy but shows credibility and it's not woo-woo.
You can put this one in your portfolio.  
Thanks again. Cheers…
Brooks Allisen
Nanaimo, British Columbia
www.SpiritualHealingNews.com